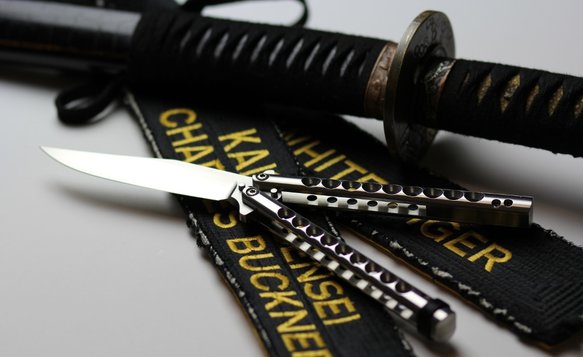 Charles Buckner's personal hobby page
Collecting, Modifying and More...
This page is dedicated to the use and appreciation of knives (namely the Balisong) and more. It is also an online platform for my custom work in this area.

Balisong, Bali-Song, Batangas Knife, Butterfly Knife, Fan Knife or Flipping/Fanning Knife - Whatever name you are used to calling them, the two handled, one blade now you see it, now you don't has been around for a very long time.

"Two handles counter-rotating around the tang such that, when closed, the blade is
concealed within grooves in the handles. It is sometimes called a Batangas knife, after the Tagalog province of Batangas in the Philippines, where it is traditionally made. In the hands of a trained user, the knife blade can be brought to bear quickly using one hand. Manipulations, called "flipping" or "fanning", are performed for art or
amusement.

Follow the link below for further reading.
---
The "Glaive-C1" Balisong project
Raw Materials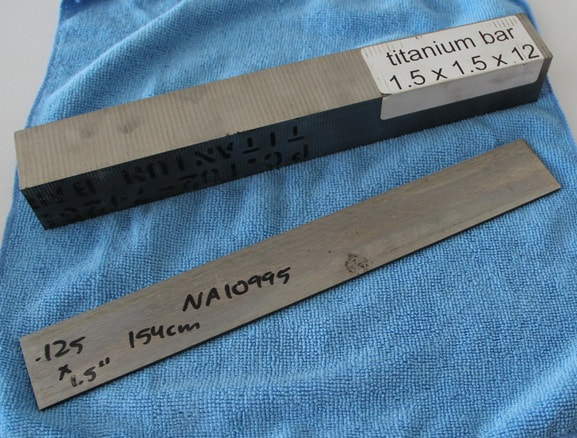 After Water Jet
Blade grinds by custom knifemaker Matt Cook before they go off to heat treat and temper
Coming together.
---
Tribute to Jody Samson
Early life
Samson learned knife making and blade smithing from John Nelson Cooper, a veteran knife maker located in Burbank, California, in 1969. Samson began making knives full-time in 1974. Soon after, he was hired by Les DeAsis of Pacific Cutlery (now Benchmade) as a knife designer. Les deAsis credits Samson with grinding every custom balisong knife produced by Benchmade, Pacific Cutlery, and Bali-Song from 1979 to 1994. Samson's first design won Blade magazine's Knife of the Year award in 1979. The following year, Samson unveiled his "Wee-hawk" blade profile which was made by Benchmade for years. The name Wee-hawk was inspired by the a character of the same name from the animated movie "Wizards".

Movie swords
Samson designed and built the swords, knives, and daggers used in a number of films including Conan the Barbarian, Conan the Destroyer, Blind Fury, and Streets of Fire while he was working for Benchmade.

Samson left Benchmade in 1994 to return to Burbank to produce movie swords and props for Tony Swatton's Sword & Stone in Los Angeles, California. He designed and built the weapons for the films First Knight, The Mask of Zorro, Blade, Batman & Robin, Babylon 5, and Batman Forever.

In 2001 Samson went to work for Albion Swords in New Glarus, Wisconsin where he made replicas of the swords he originally made for the Conan films.

Later years and death
Samson was found dead of pneumonia in his workshop on December 27, 2008 after complaining of cold symptoms for a week.
---
My Modification Work

File work - Anodizing - Etching - Polishing - and other Modifications
---
Knives in my personal collection.
---
Image Gallery

Images of some of my personal favorites from:


Benchmade, Pacific Cutlery, Roton, 29 Knives, Jerry Hom, Dave Santiago, Shawn Graecen (Balibalistic), Sam Eddleman, Mauricio Dobruski and more.
---
More images for collectors and enthusiasts